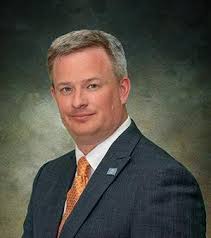 South Dakota Attorney General Jason Ravnsborg
South Dakota State House Affairs
Committee places State Attorney
General Jason Ravnsborg's
impeachment on hold
bby Nathan'ette Burdine: March 5, 2021
Tweet
The
South Dakota State House Affairs Committee's
decision to place State Attorney General Jason Ravnsborg's impeachment on hold until after the court has adjudicated his misdemeanor case of hit and run, which resulted in the death of
55-year-old Joe Beaver
, is not sitting well with too many folks.
One of those folks,
State Representative Will Mortenson
, reminded his colleagues that Jason Ravnsborg's actions of hitting and killing a man with his car satisfies the "exceptional circumstances" requirements needed in order to impeach an elected official.
"I have not changed my mind about the duties owed by the South Dakota Attorney General, nor about my conviction that those duties have been breached. I hope Mr. Ravnsborg considers resignation in the meantime to help the state turn the page on this unfortunate event. It is clear at this point that would be in the best interest of the state and the office. The people can have confidence that many in the Legislature remain committed to upholding a high standard for our public officials," is what
Will Mortenson
said.
Jason Ravnsborg doesn't believe his killing of Joe Beaver, during a hit and run, is evidence that he is without the moral fiber needed in order to serve the people of South Dakota with the dignity and respect that they expect from their elected officials.
Let Jason Ravnsborg tell it, he did nothing wrong. He wasn't drunk. He wasn't high. All he was doing was messing around on his cell phone when he hit and killed something which ended up being someone named Joe Beaver.
Sure, South Dakota Attorney General Jason Ravnsborg kept on trucking down the road, while Joe Beaver's dying body lied in his windshield, but he who is with brakes and fails to stop after hitting someone, blow the first horn. At least, that is what South Dakota Killer AG Jason Ravnsborg is more than likely thinking to himself.
The problem with all of that is folks don't like for their politicians to get away with murder. A politician getting away with murder is a sign of the have and have nots. And trying to use the 30 days in jail, $1500 total in fines for the three misdemeanors that
Jason Ravnsborg
has been hit with for his action of hitting and killing Joe Beaver with his car does nothing to make folks believe that Jason Ravnsborg is being treated like the have nots.
If a have not had hit and killed Joe Beaver with his car, he would be facing felony murder charges. It wouldn't've mattered that the poor lil' have not was sober, without drugs in his or her system, and was just messing around on his cellphone.
The state of South Dakota would have told the poor lil' ol' have not that the only thing that matters is the fact that he showed a "consciously and unjustifiably" disregard for human life when he hit a man and then kept on going.
State Attorney General Jason Ravnsborg's title as the State Attorney General of South Dakota makes him a have. Therefore, the burden of proof is much higher for those in his office who have to answer to him about why they think it is a bright idea to charge him, their boss, with felony vehicular homicide. "At best, his conduct was negligent, which is insufficient to bring criminal charges in South Dakota," is what State Attorney Michael Moore, who lives in Beadle County, South Dakota, told the Associated Press folks.
And just to add a little more fudge onto this double decker chocolate cake,
South Dakota State House Affairs Committee
let everybody know that the chances of impeaching a have, like the State Attorney General of South Dakota Jason Ravnsborg, is slim to none: "After a conviction, or plea of guilty, or nolo contendere, or acquittal in case number 34MAG21-00001, State v. Jason Ravnsborg, the House of Representatives may evaluate whether articles of impeachment against Jason Ravnsborg, Attorney General of the State of South Dakota, are necessary and proceed accordingly."
Mm-hmm, a have can hit and kill a have not with his car and never have to worry about the law stopping him from getting away with murder.
More
Stories
comments powered by

Disqus