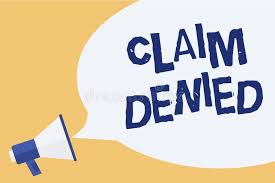 A fraud claim being denied
No guarantee banks will cover
money loss from use of a third
party mobile payment app if
fraud is not apparent up front
by Nathan'ette Burdine: July 1, 2022
Tweet
There is no guarantee that your bank will put money back into your account after you use a third party mobile payment app, like Zelle, to send money via an electronic fund transfer, EFT, to a person whom you later find out is a crook.
Basically, it is your job to do due diligence on the people you are doing business with. Don't get me wrong, now! I'm not saying that banks and third party mobile payment apps can make up the rules while they go.
The banks and third party mobile payment apps must follow the
Electronic Fund Transfer Act (EFTA) law
while providing a banking service to you that involves an EFT.
The EFTA law requires banks and third party mobile payment apps to protect bank account holders from shady hackers whose job it is to hack into folks' bank accounts and steal their money.
EFTA doesn't, however, require banks or third party mobile payment apps to perform background checks on folks who account holders are doing business with.
In other words, it's not the banks or the third party mobile payment apps job to do a background check on the guy you're buying an iPhone from. An example of this is the case of a fella by the name of Luke Krafka.
Luke Krafka
is a musician who plays the cellist. One day, a person called him about performing at a wedding. Luke Krafka was like, "Cool, yeah, I'll do it!"
He
told the person that he'd have to pay a total of $1,950, with the $1,000 going to Krafka and the $950 going to the sound man. No problem is what the person led Krafka to believe about the cost of the gig. The person sent
Krafka
a $1,960 check.
Seeing that the check was $10 more than what he had asked for, Krafka thought the check would clear. Thinking that he would have a total of $1,960,
Krafka
went into his bank account and use Zelle to send $950 of his money via an EFT to the client.
Krafka's action of sending $950 from his bank account via an EFT says that he didn't stop to think about the fact that unlike checks, there are no holds on EFTs. Whenever a person presses the send button, the money goes.
Needless to say, the crooks ghosted Krafka after getting his $950. Here's what
Krafka
told CBS News that he told his bank, "I said look I think I've been scammed." Knowing the folks at Krafka's bank, they probably told him that before he pressed that send button he should have looked down at his account and saw that next to that $1,960 check were the words "PENDING," meaning the money isn't there.
Yeah, y'all get the picture. Neither the banks or third party mobile payment apps are responsible for an account holder losing money to a crook who gets the account holder to go into his or her account to send him or her, the crook, his or her, the account holder, hard earned money.
Most importantly, folks, if somebody is telling you to pay another person from the check he or she gives you then that's a sign that person doesn't have any money to pay either of you. Good, decent folks pay you and the other person who is working with you. They don't have you to pay yourself and the person you're working with out of the check that they send to you.
Common sense is what banks, third party mobile payment apps, and the law tell folks to use whenever they are doing business with other human beings.
So if you're a guy who's trying to buy a boat, then you better make sure you're not using your PayPal account to buy a boat from the guy who's using your boat money to upgrade to a yacht.
And if you're a gal who's looking for a swanky pad out in the city, then you better make sure you're not transferring money from your Venmo account to your maybe landlord who's looking to add your money to the pile he or she is using to buy a beach pad out in Cali!
Whenever the banks and the law look at all the paperwork you and the crook signed, along with the fact that you went into your account and sent the crook money, via Zelle or some other third party mobile payment app, then all the banks and the law can do for you is say "well"…
More
Stories
comments powered by

Disqus