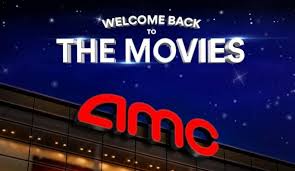 AMC Theatres
"Welcome Back to the Movies," is what
AMC Theatres is telling moviegoers
by Nathan'ette Burdine: March 19, 2021
Tweet
AMC Theatres (AMC) is hoping that y'all are ready to turn off that Netflix, get up off that couch, and come enjoy movies in the comfort of AMC's movie theaters like you use to do back during the early parts of 2020 before the coronavirus pandemic put a dent in everybody's fun time.
"Welcome Back to the Movies," is what the century plus year old movie theatre,
AMC Theatre
, is telling moviegoers. Mind you, now, most of the theatres will be open which means y'all need to go to AMC Theatres' website, type in y'all's location, and then check to see if the theatre closest to you is open.
Also, AMC wants y'all to know that as an appreciation to y'all folks who spend y'all's money with them and not Netflix, AMC is offering "a limited time only" deal for y'all folks who love
Pretzel Bites
. Y'all may get a $4 Pretzel Bite, any flavor, with a Combo #1 order.
I've never tried the Pretzel Bites but I do love those nacho cheese chips with the jalapeno peppers.
More
Stories
comments powered by

Disqus